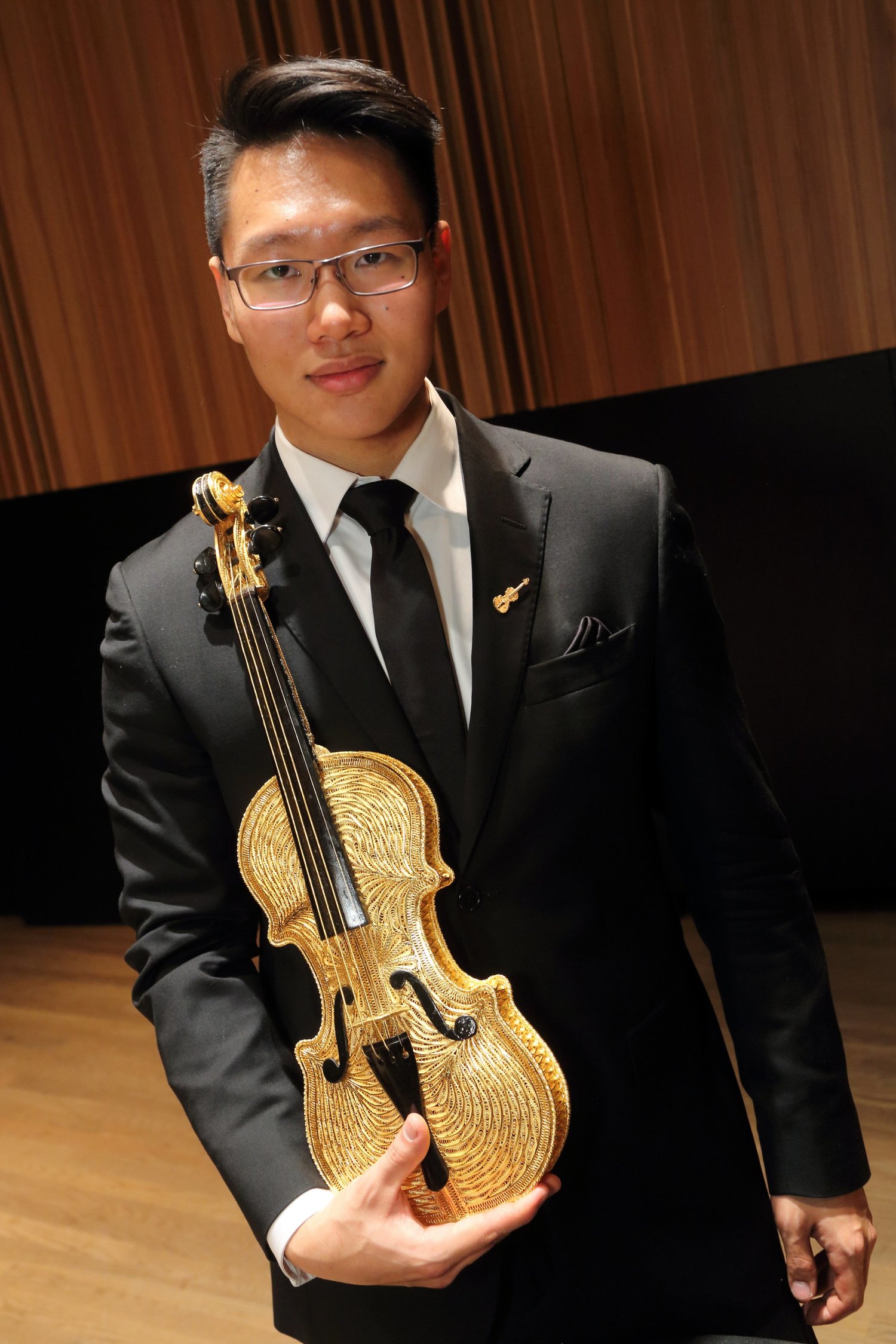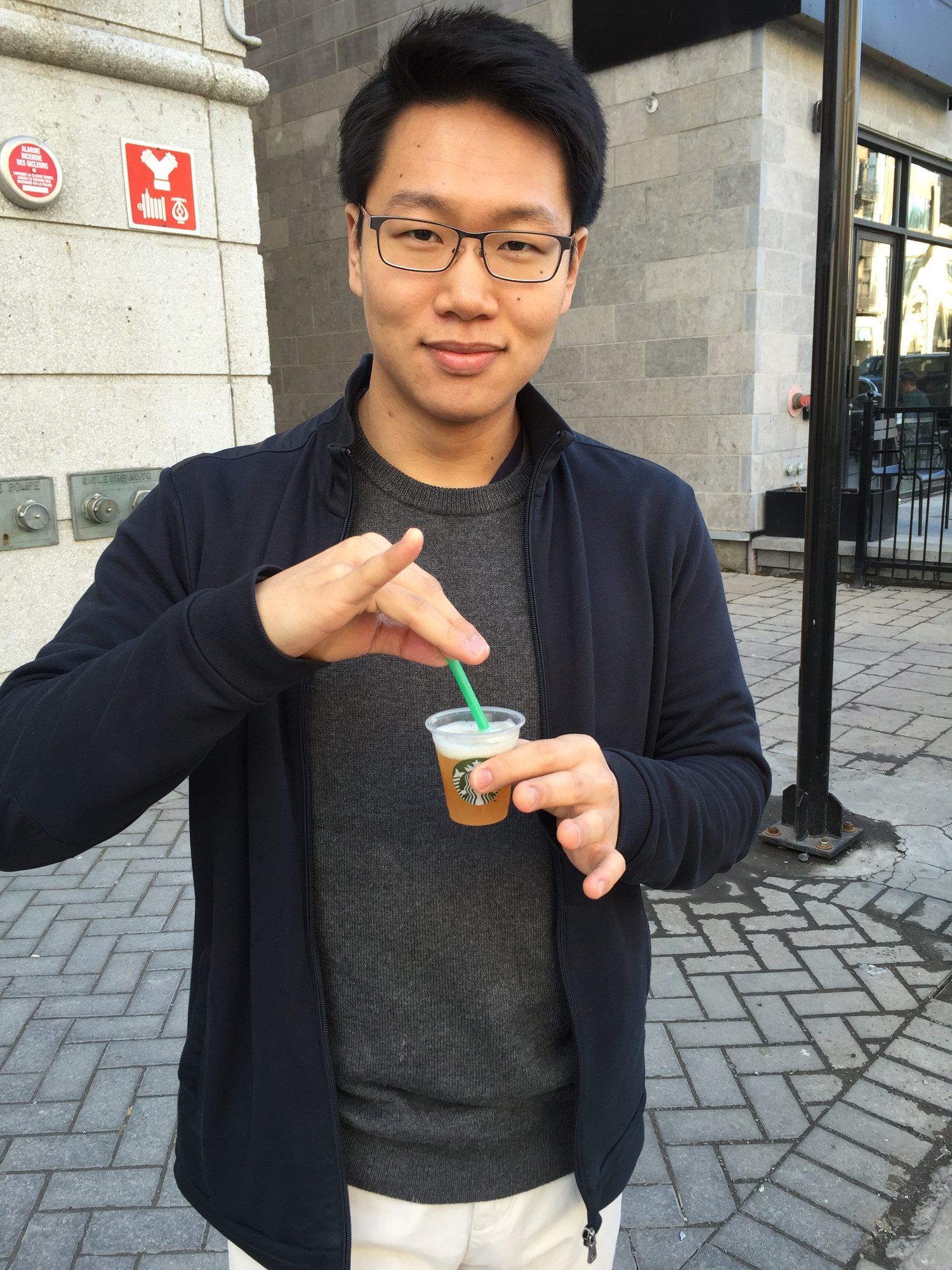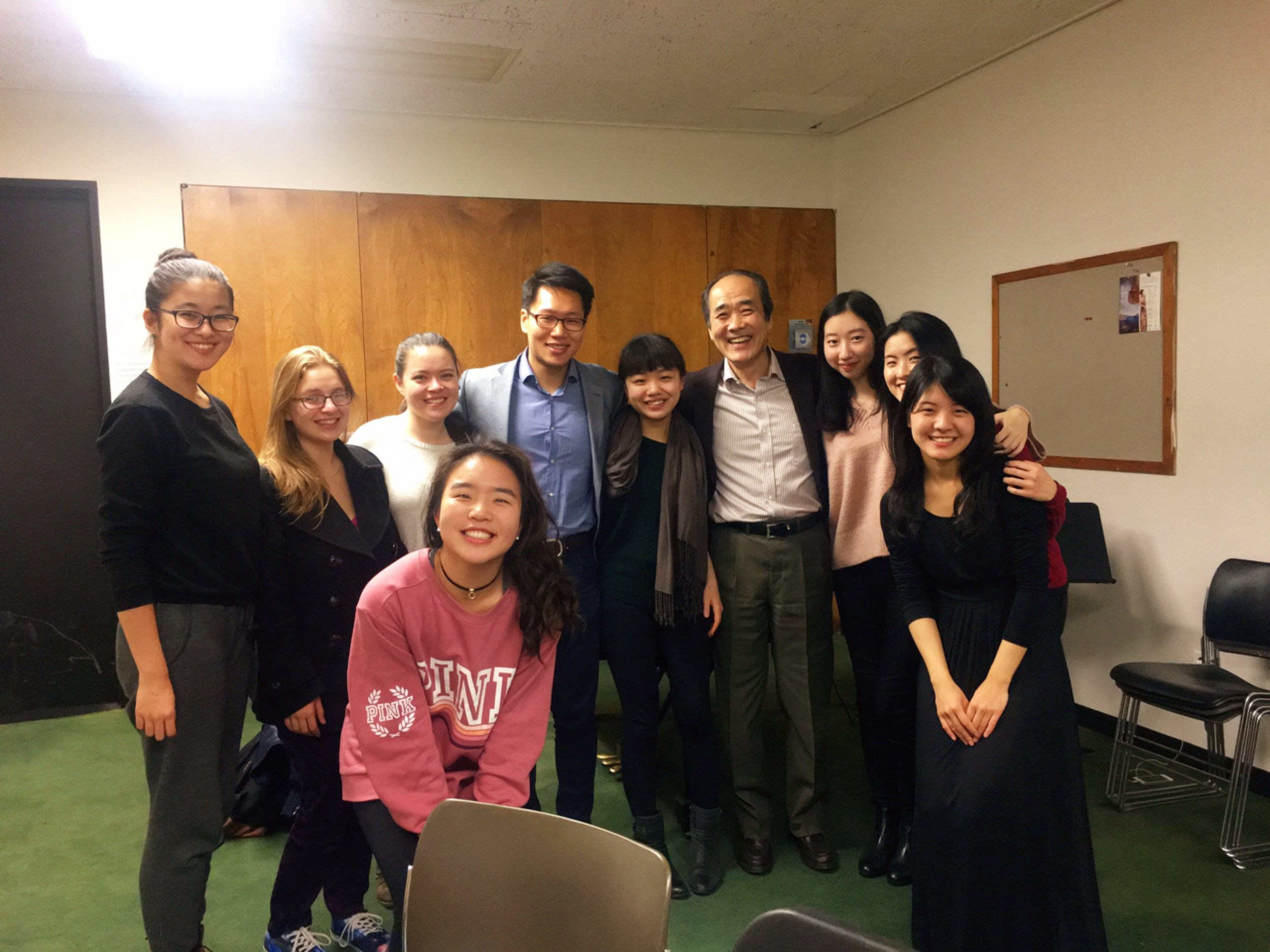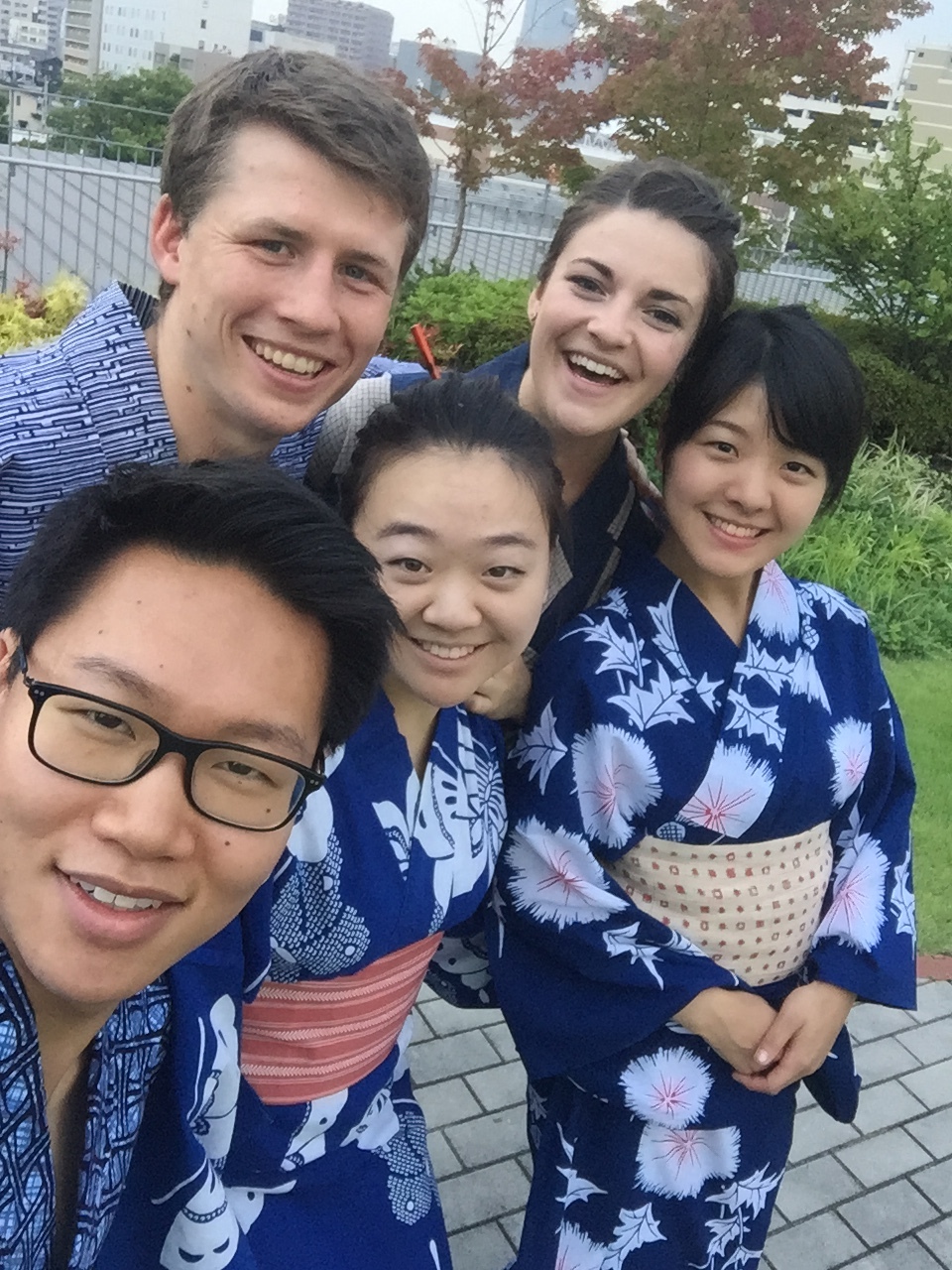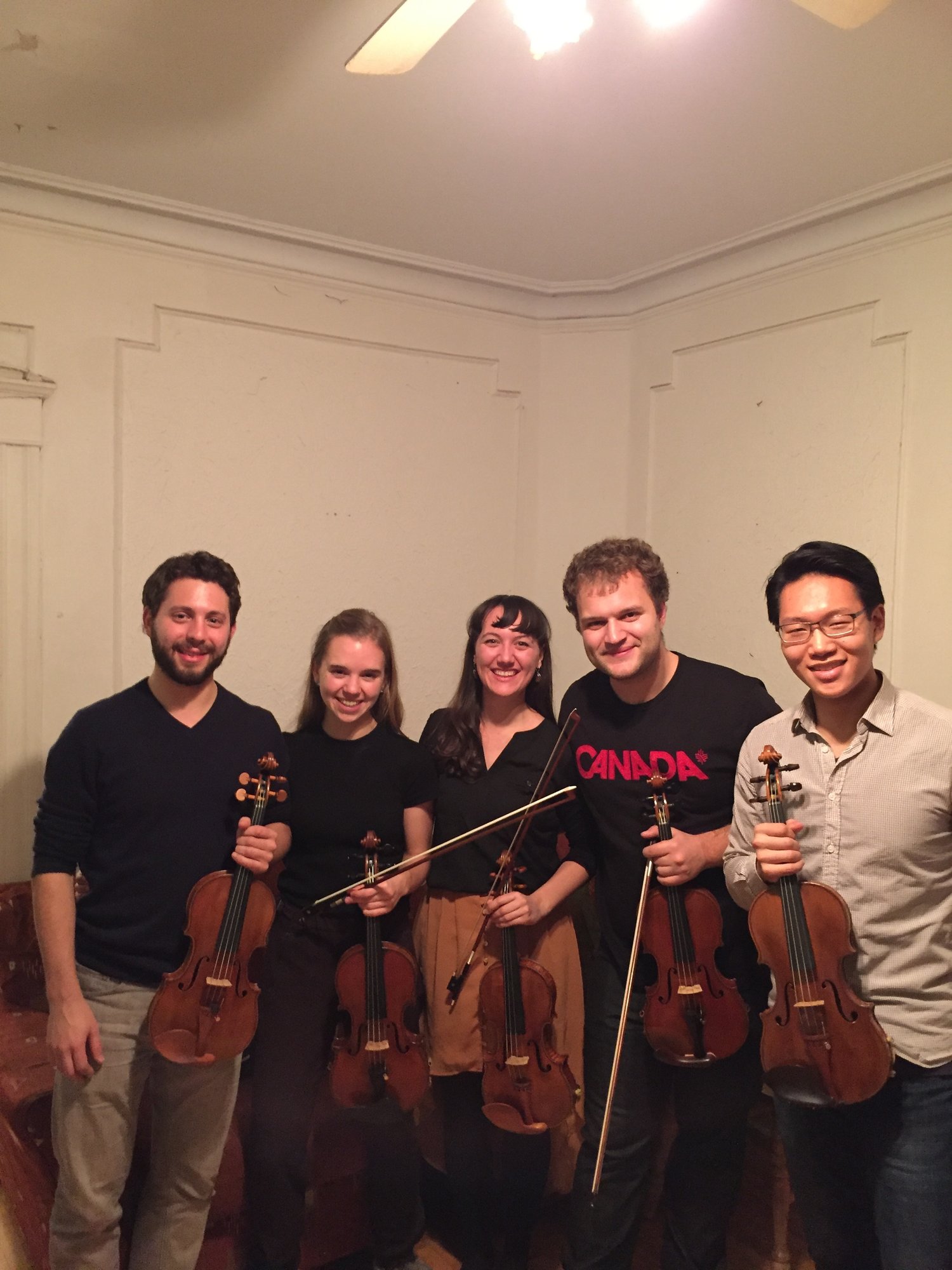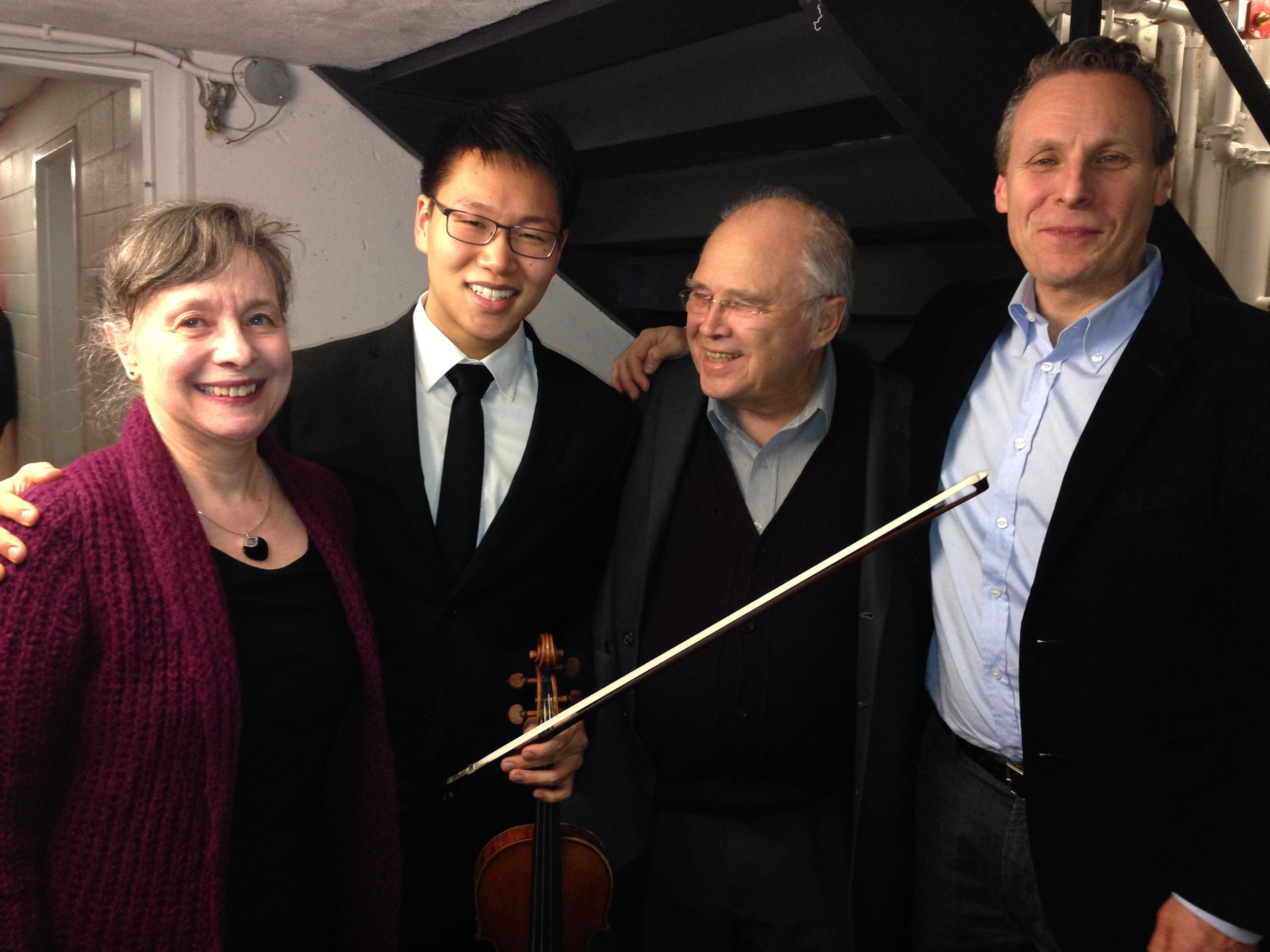 This ca. 1869 Jean-Baptiste Vuillaume and Vuillaume model bow is on generous loan from the Canada Council for the Arts Musical Instrument Bank.
The 1768 "Miller" Gennaro Gagliano that was previously on loan to me from 2015 to 2018. This instrument saw me through graduate school and is one of the prettiest-sounding violins I've played.
My contact point in this picture would make my teachers proud! My friend and colleague Sumire Hirotsuru is the other violinist in this picture. Courtesy of The Museum of Modern Art, Summergarden 2018. Photo: Alycia Kravitz.
Warming up in the Americas Wing at the Metropolitan Museum of Art amidst an assortment of sculptures.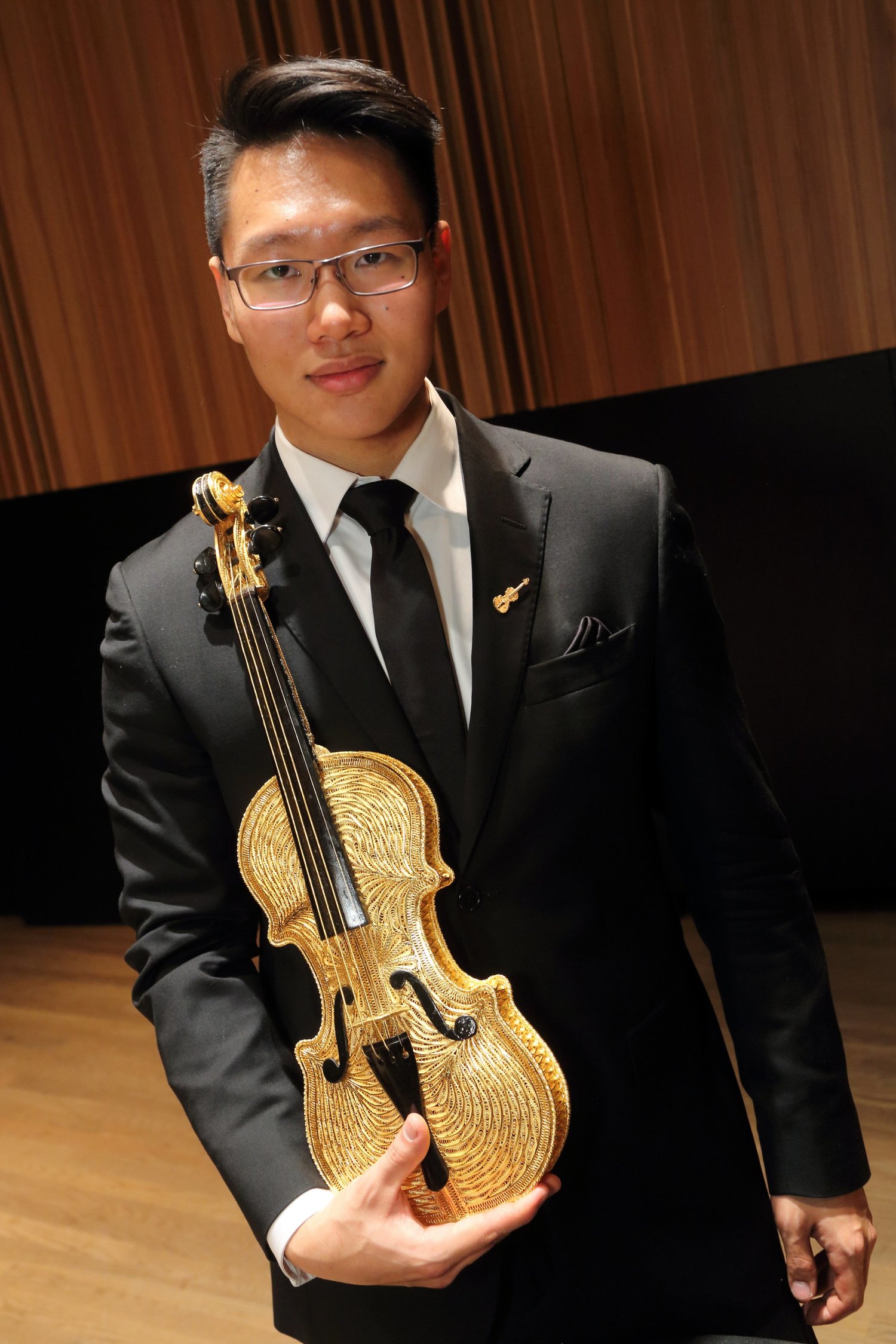 The Golden Violin Award, established with a visionary gift from Mr. Seymour Schulich in 2006, is one of the most significant prizes in Music in Canada. I was honoured to win the award in 2014. Photo: Owen Egan.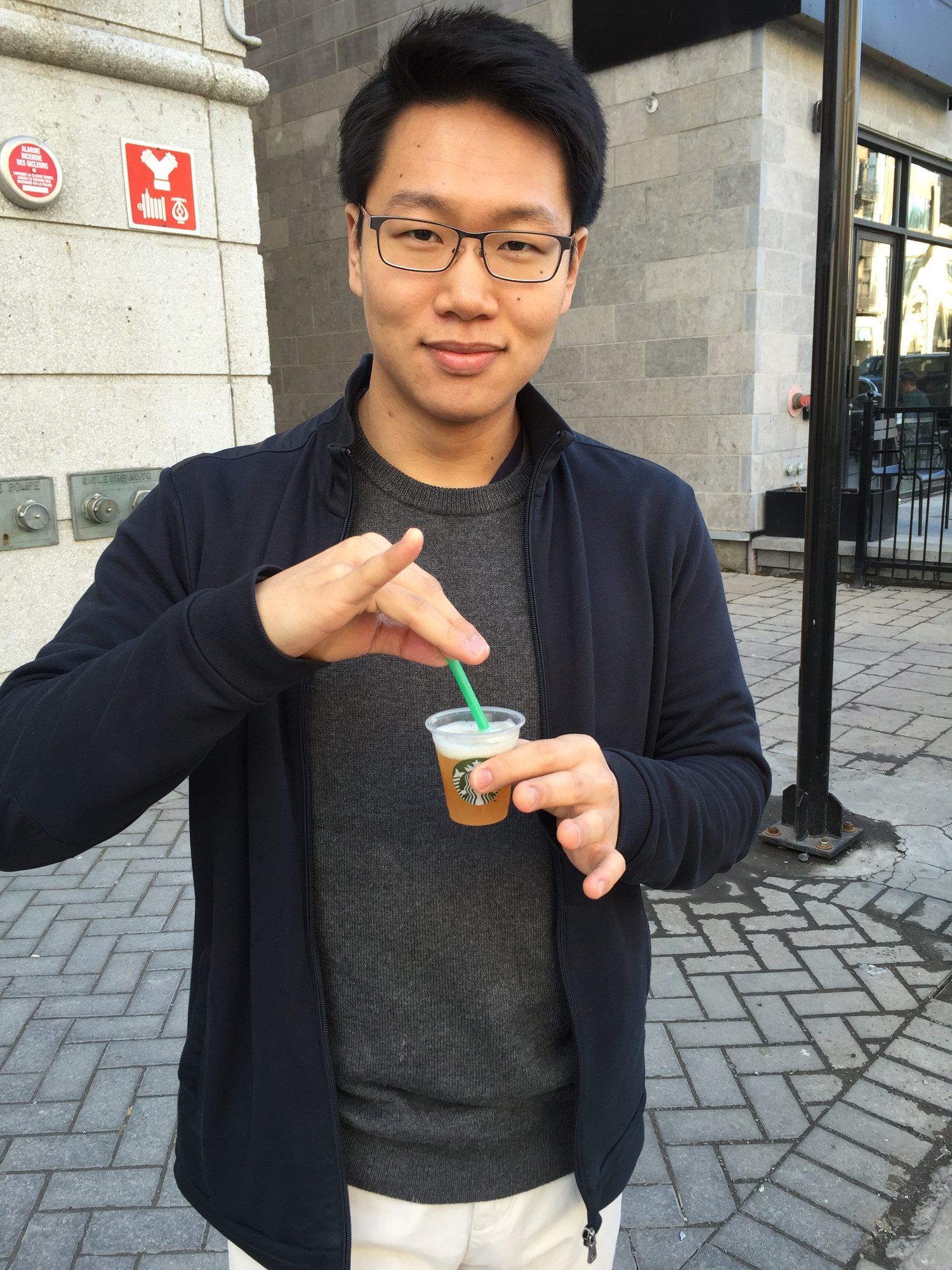 Inspired by one of my musical heroes: Gerhard Schulz and his amazing bow arm.
With my dear mentor Dr. Ben Sosland, after Juilliard's commencement ceremony in May 2018.
Dr. Joseph Polisi, who "graduated" from Juilliard in 2018 as President!
With Ara Guzelimian, Dean and Provost.
With Adam Meyer, Associate Dean and Director of Music.
With my teacher Mr. Kawasaki after my graduation recital in April 2018.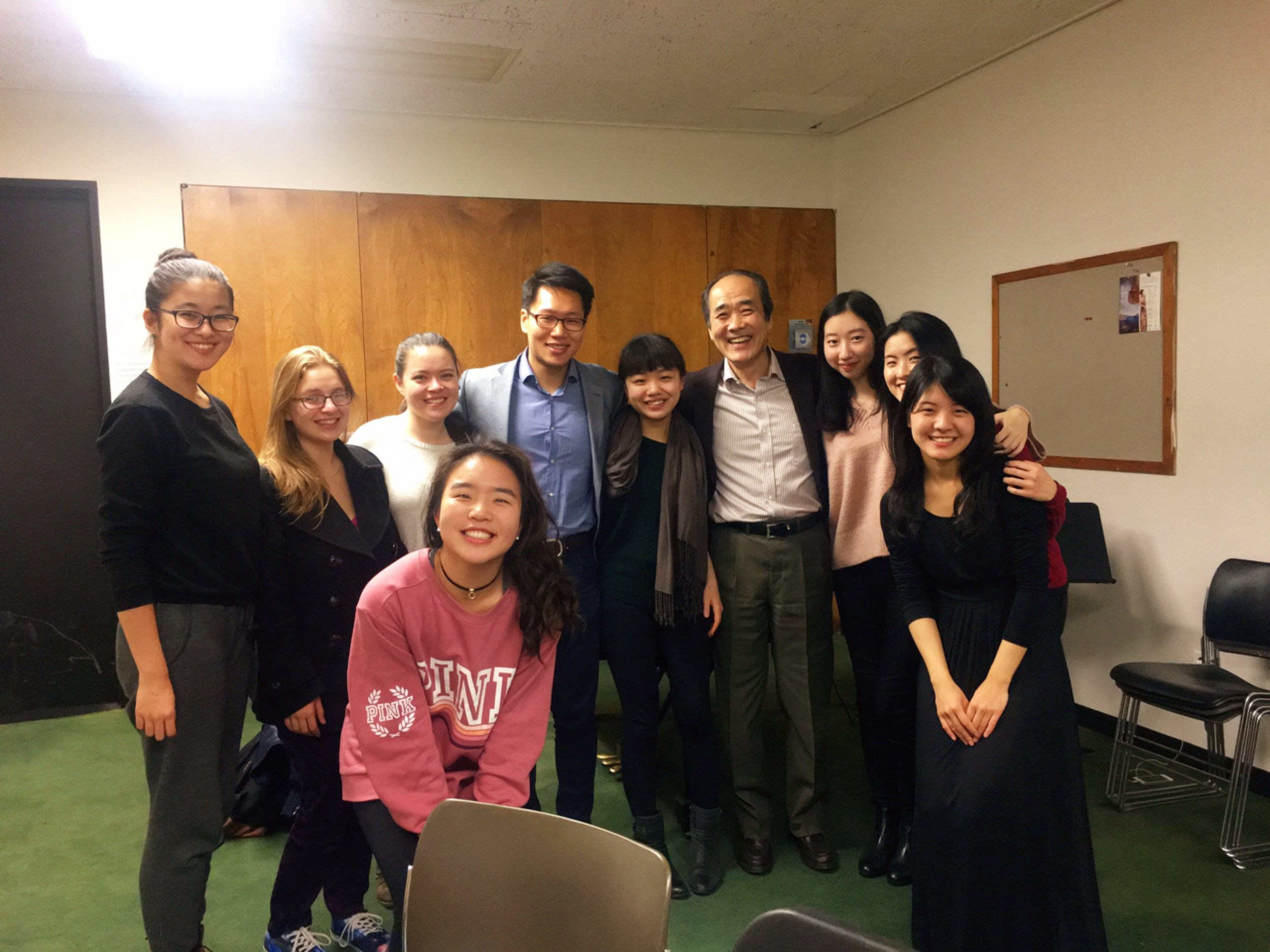 Fall 2016 studio party (missing some people) during my first semester at Juilliard.
Spring 2018 studio party (missing some people) during my last semester at Juilliard.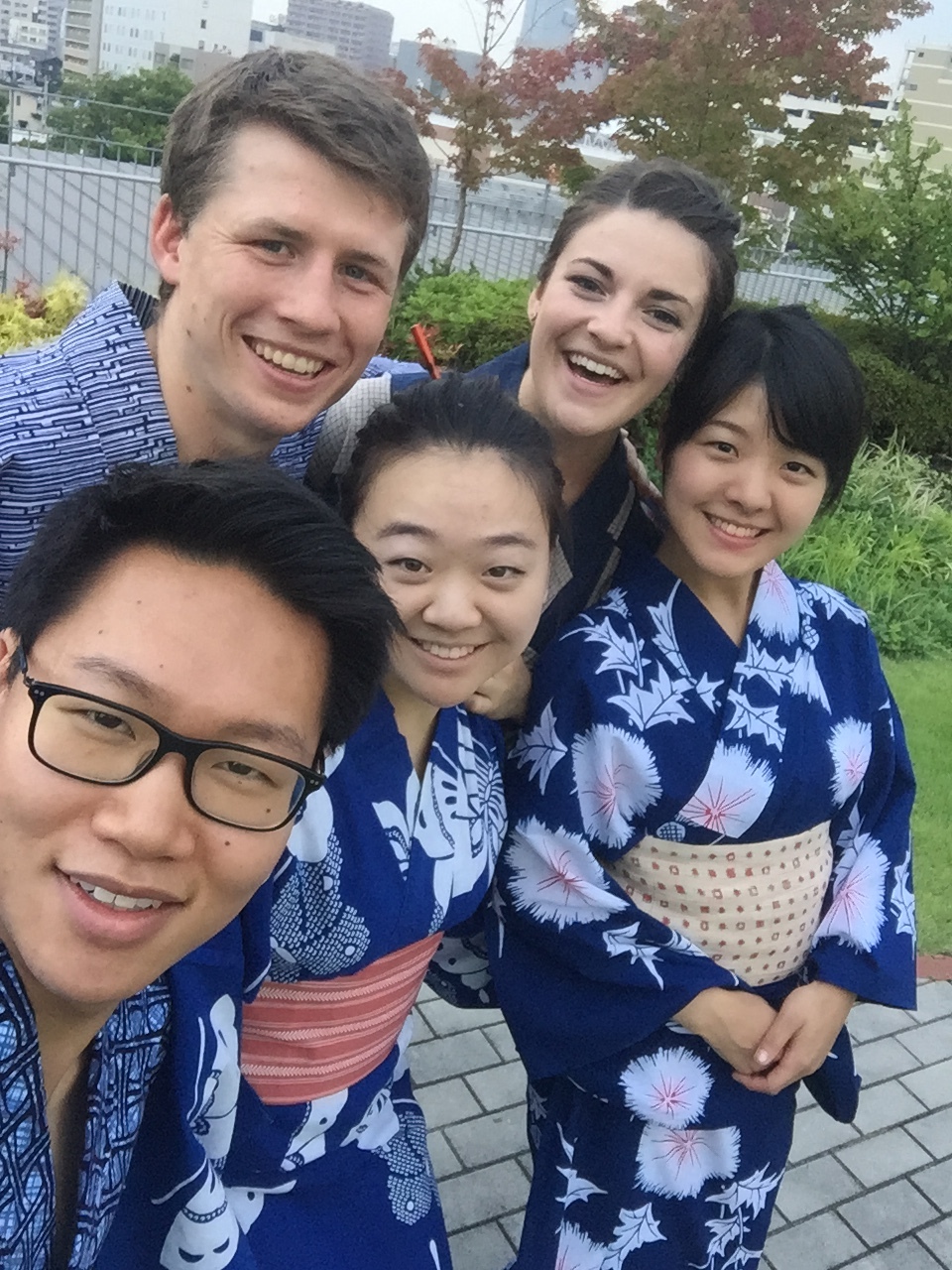 Ansonia Quartet and friends at Summer in JAPAN, 2017.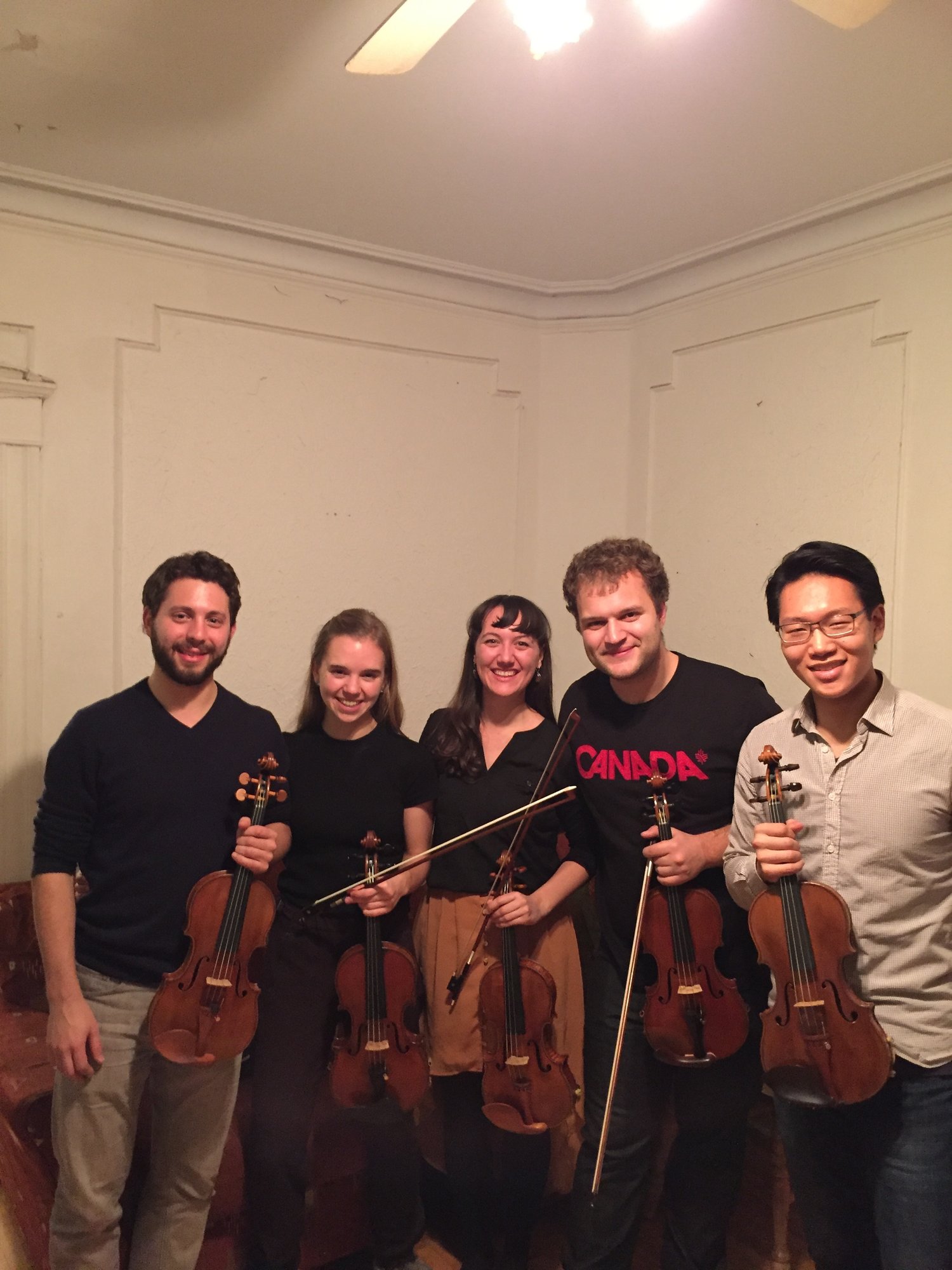 Happy with our newly-loaned instruments in Montreal shortly after the 2015 Canada Council Musical Instrument Bank competition. Left-to-right: Guadagnini, Pressenda, Stradivarius, Vuillaume, and Gagliano. Not too shabby!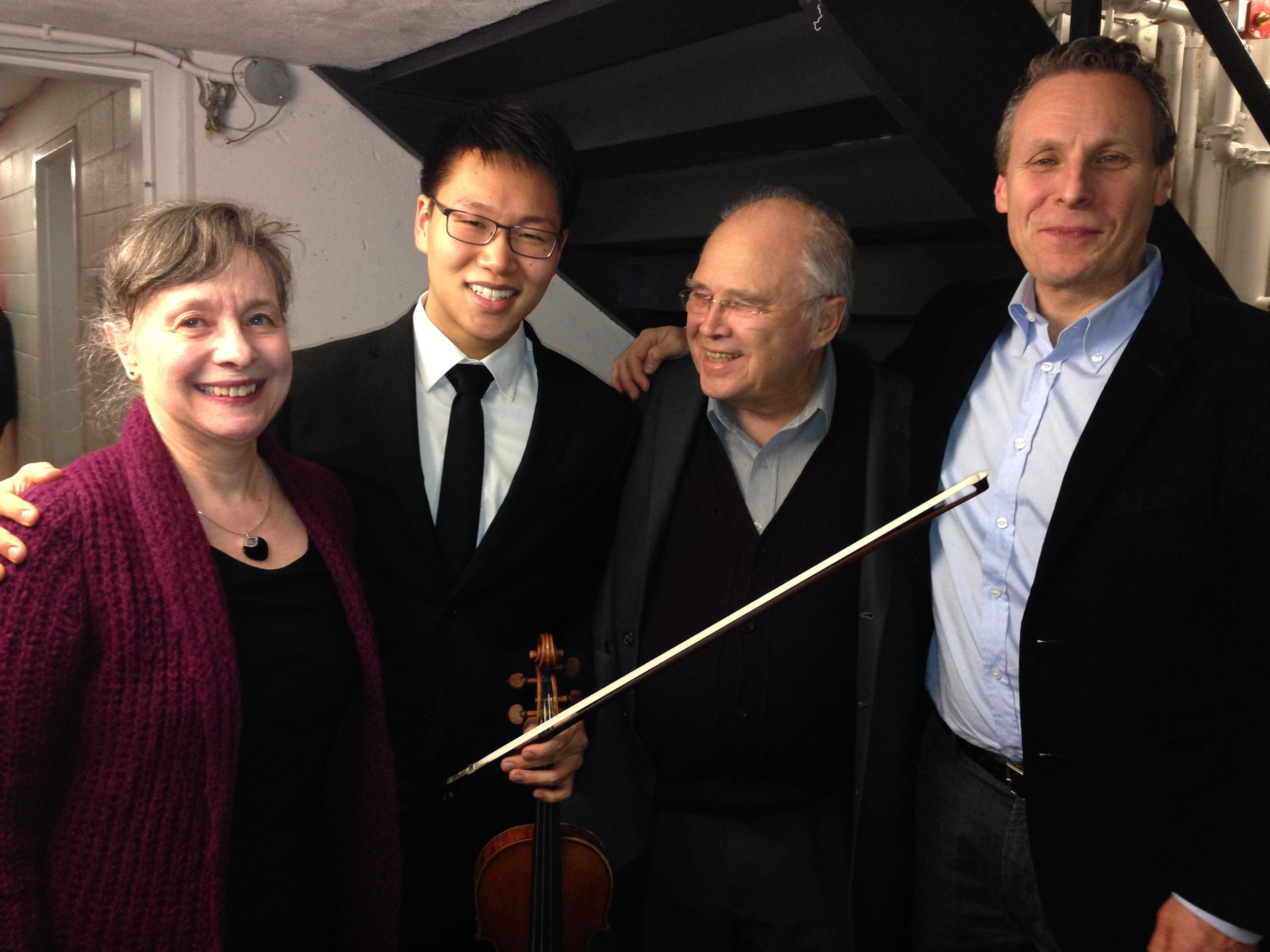 Backstage with my dear teachers, Denise Lupien, Taras Gabora and André Roy after the Sibelius Concerto with the McGill Symphony Orchestra.
After Alpine Symphony with Alexis Hauser and McGill Symphony Orchestra in November 2015.
Blurry (but obligatory) picture with Suzanne Fortier, Principal and Vice-Chancellor of McGill University.
With friends Shu Yamamoto and Joshua Morris after the final concert of Music Masters Course Japan, July 2016.
Attempt at an artistic photo of the Kamppi Chapel ("Chapel of Silence") in Helsinki, August 2017.
Outside Ainola, the residence of Jean Sibelius.
Candid photo outside the Stockholm Royal Palace.
With my student Anthony after a Juilliard Chamber Orchestra concert in Alice Tully Hall, February 2018.
Performing Kodaly's Second String Quartet with Carlyn Kessler, Kristin Jones, and our mentor Martin Beaver at the 2014 Toronto Summer Music Festival.
The view is Maroon Bells in Aspen, Colorado. I don't remember what was on the ground.